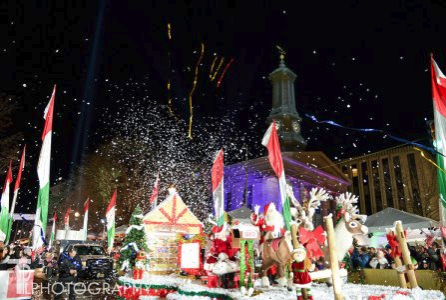 It's that time again—let's get ready to ring in the holiday season with the annual QVC West Chester Christmas Parade! This year is set to be our BEST parade yet, with enough holiday spirit to keep Santa's sleigh flying high until Christmas Day.
Parade Day Schedule
5:00 – 9:00pm | Holiday Village
High Street between Gay and Market Streets
5:30pm | Registration for Jingle Elf Run
Chester County Running Store, 24 S. High Street
6:30pm | Jingle Elf Run
Start/Finish Line: E. Market Street between High and Walnut Streets (7:05pm – Awards at Main stage [High and Market Streets])
7:15pm | QVC West Chester Christmas Parade
The parade duration (from first element to the final float) is scheduled to be approximately 90 minutes. Spectators on Gay St. will see the first element after the parade travels down Market St. then turns north on Matlack St. then westward onto Gay St.